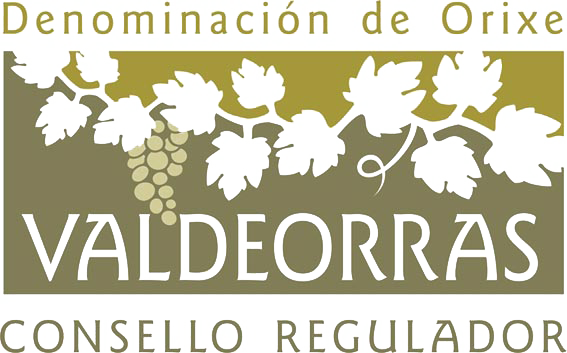 The Denomination of Origin Valdeorras was acknowledged in 1945. It is located in the North-eastern part of the province of Ourense (Spain) and is formed by 9 municipalities: O Barco de Valdeorras, O Bolo, Carballeda de Valdeorras, Larouco, Petín, A Rúa, A Veiga, Rubiá and Vilamartín de Valdeorras.
The area of Valdeorras has a Mediterranean-oceanic microclimate with an Atlantic influence. The cold winters, the hot summers, the mild springs and autumns are their characteristic features. The region is formed by a deep fertile and luminous valley along which the river Sil flows.
The white wines of the Godello variety are yellow-straw colour with green hues and their fragrance is intense and straightforward with a reminiscence of apple. In the mouth it has a natural acidity, fresh and elegant with a long and satisfactory taste.
The single varietal Mencía reds, are ruby red and cherry colour, of medium depth and with violet hues that bring out its youth with subtle aromatic expressions of medium intensity, reminiscent of wild berries. In the mouth it is soft and fleshy, with a clean and fresh finish.